Green Party Women Committee 2022

Julia Lagoutte & Alex Geddis (job-share)
Secretary
Julia:  Hello! I'm 30 and based in Bristol. I've been involved in the party for about 10 years - supporting general election candidates, running social media accounts, working for an MEP, and now sitting on the Green Party's Executive Committee.
Alex:   Mother, grandmother and now retired teacher and teaching consultant.  Long term member of GPEW and an active member within my local Bristol Green Party:
Secretary for three years
Member of Action on Climate Emergency Group
Currently in a shared role as Equality and Diversity Officer
Committed campaigner for women and girls all my adult life.
In addition to providing secretarial support to the GPW Committee, I hope to be part of an effective Committee providing support for Green Party women through informative workshops, panels and social events.
Post Vacant
Membership Secretary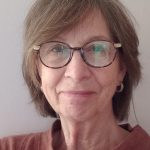 A longstanding member of GPEW, I have served on the Executive and Regional Council. I am an active member of my local party - Lincoln.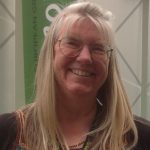 Mandy Vere
Non-portfolio Officer
I am a retired radical bookseller, mum and nana, and a lifelong campaigner for women, within peace movements, LGB organisations, international solidarity movements and the literary community.  I always prioritise women as a sex, whilst supporting other liberation movements, and am passionate about class, race, disability and environmental justice.
Post Vacant
Non-portfolio Officer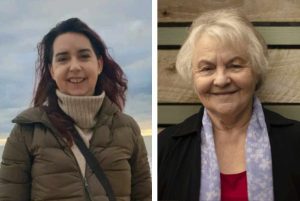 Lucy Watson & Nicole Haydock (job-share)
Candidate for Non-portfolio Officer
Lucy Watson:  Hello!  I'm from a creative background, and a single mother and lifelong disabled - passionate about creating a diverse, fair and just society that exists in harmony with nature.  I'm also on the Party's Disability Group Committee.
Nicole Haydock: A committed feminist of the first generation, active trade unionist in higher education and social housing and a single mother too, I joined the Green Party in 2009. I served as Local Party co-ordinator for 9 years and North West representative on the Green Party Regional Council for 4 years.