Green Party Women Committee candidates - 2022
(x 2 positions available)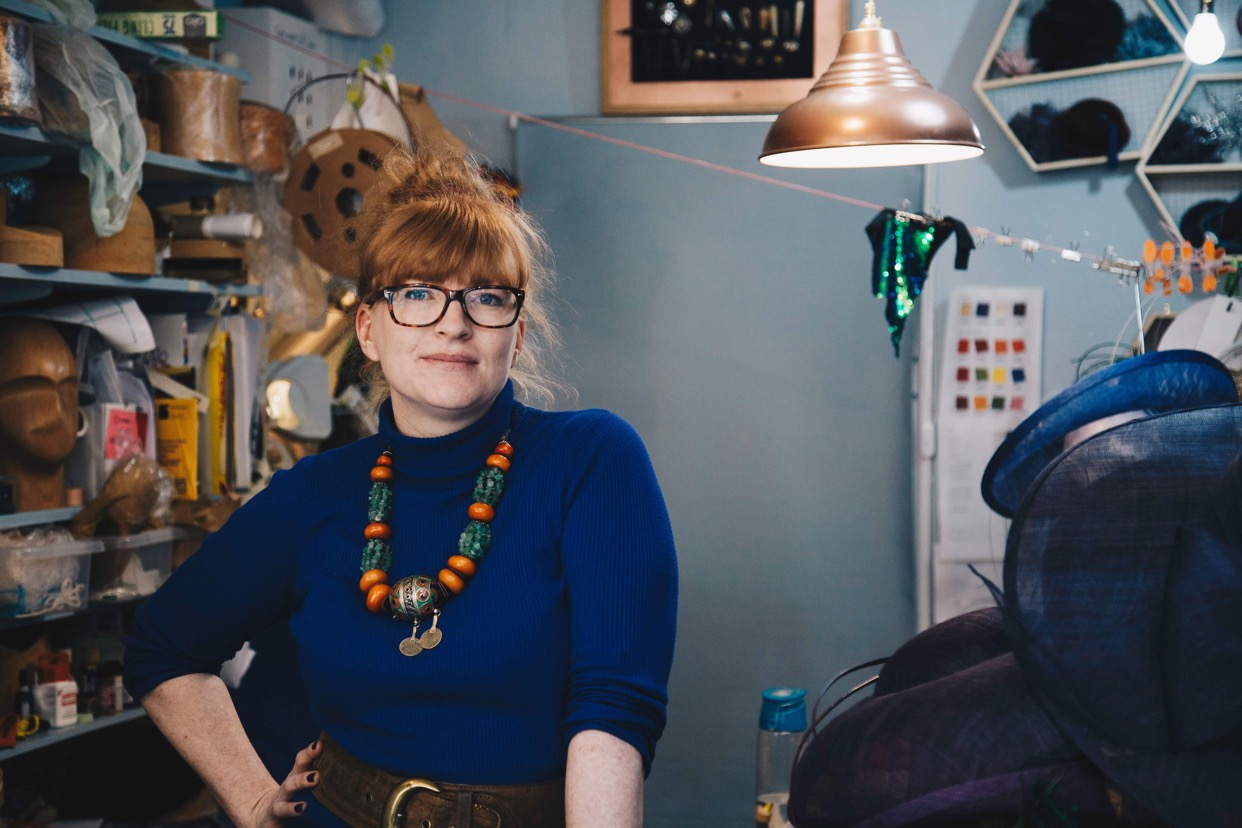 Ani Stafford-Townsend
Candidate for Co-chair
I am a councillor in Bristol and am co-shadow Cabinet Member for Culture, Communities, Equalities and Public Health. I also Chair Development Committee and sit on the Bristol Women's Commission. In my previous term I chaired Development Control Committee and served as Green Group Leader 2015-16. I have been a party member for over a decade, writing manifestos, campaigning locally and nationally, and serving as Equalities and Diversity officer locally. I run an ethical creative company which predominately creates millinery, with an occasion and casual retail element. I lecture millinery and am a visual artist. I particularly enjoy mentoring young creative talent, having nurtured many young people. I am parent to a 9 year old child with SEN who I home educate, and am neuro-diverse myself. I also have Long Covid induced CFS and am a domestic and sexual violence survivor. It is crucial for representation and good decision making that more people like me can stand and be elected representatives. I am passionate about creating support systems that remove barriers and enable a diverse range of women & those perceived female to stand for election both internal and external. GPW must model and put into action those systems.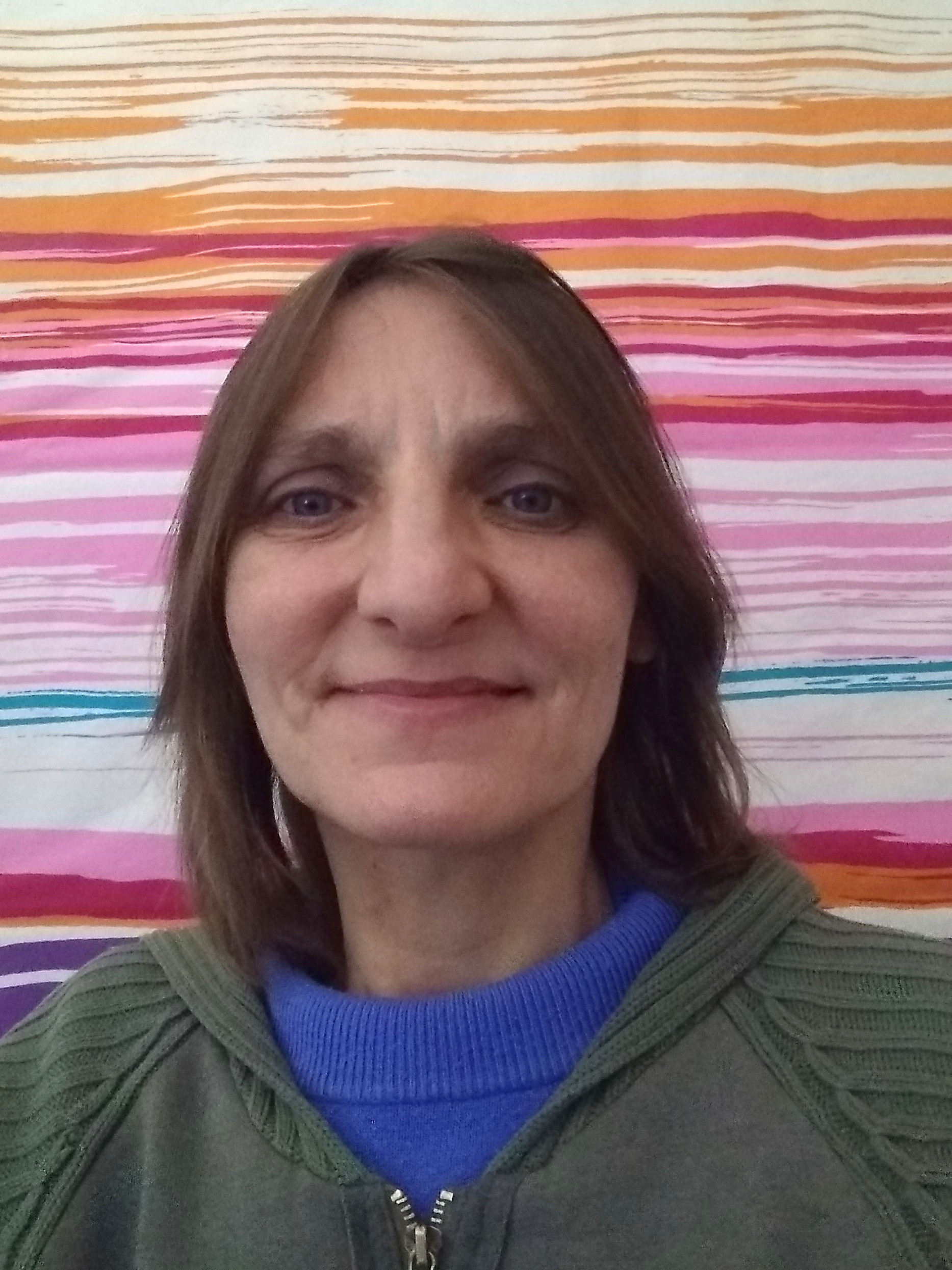 Emma Bateman
Candidate for Co-chair
I have been a co chair of Green Party Women for two years and I am standing again because I want to play a part in continuing to build a strong voice for women in the party. This year has seen controversy over women's rights which has divided Green Party Women. I have endeavoured throughout to seek compromise and consensus, because although I am forthright and unafraid to state an opinion, I always try to find common ground. I lead on a motion to conference on the necessity of collecting accurate sex separated data to track the social and political progress for women, and as a member of the Rights and Responsibilities Working Group I have championed the need for women's rights to be formally recognised in the party. I understand how hard it is for women, especially those juggling work, family and caring commitments, to have the time, knowledge and confidence to participate as fully as they might wish in our party. If re-elected, I hope to build on the success of the former yoga and book club sessions and to give women opportunities to meet and develop the social and political networks that glue the party together.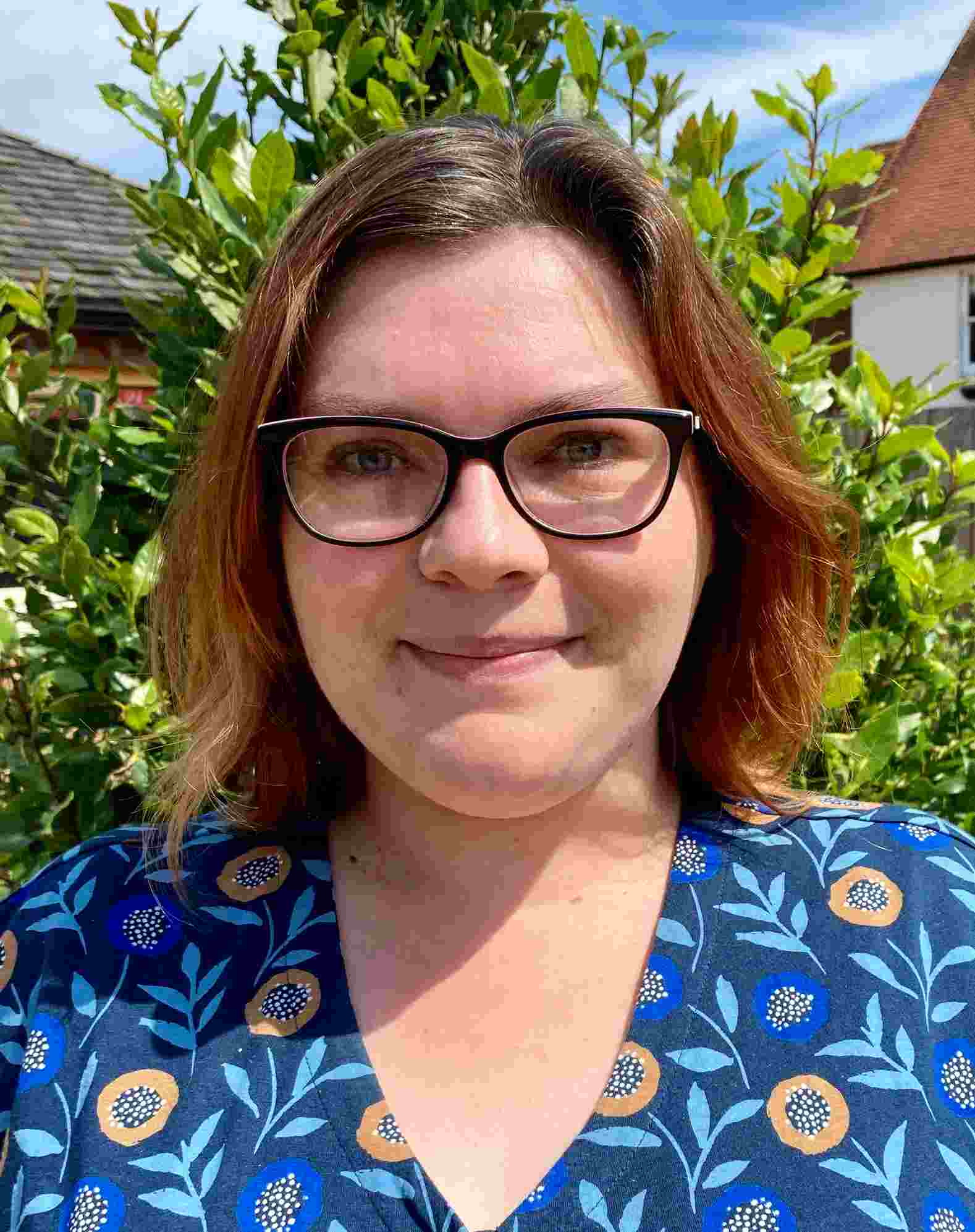 Emma Carter
Candidate for Co-chair
There are things in life that are true for women, 1.6 million women in 2020 experienced domestic abuse; fewer than 40 percent of women sought help. 68 percent of carers are women, and they shoulder this burden 78 percent of the time alongside full-time work. So, it shouldn't surprise anyone that our council chambers, our parliament, and the seats of real power in society are full of men. It is the above that are the greatest barriers to women and non-binary people participating in elections, being selected, and ultimately representing us. Without this representation things will not change. With no one to support women into these positions we will not make progress. This is where we need a strong and focussed Green Party Women committee doing the work to remove those barriers, and why I am running for co-chair. I am a qualified teacher, have been a member of the party for 7 years, and I'm already involved in our West Midlands Women network. I want us to do the work that matters, changing our representation, and giving us the chance to change the conversation towards making a real difference. I would be honoured by your first preference.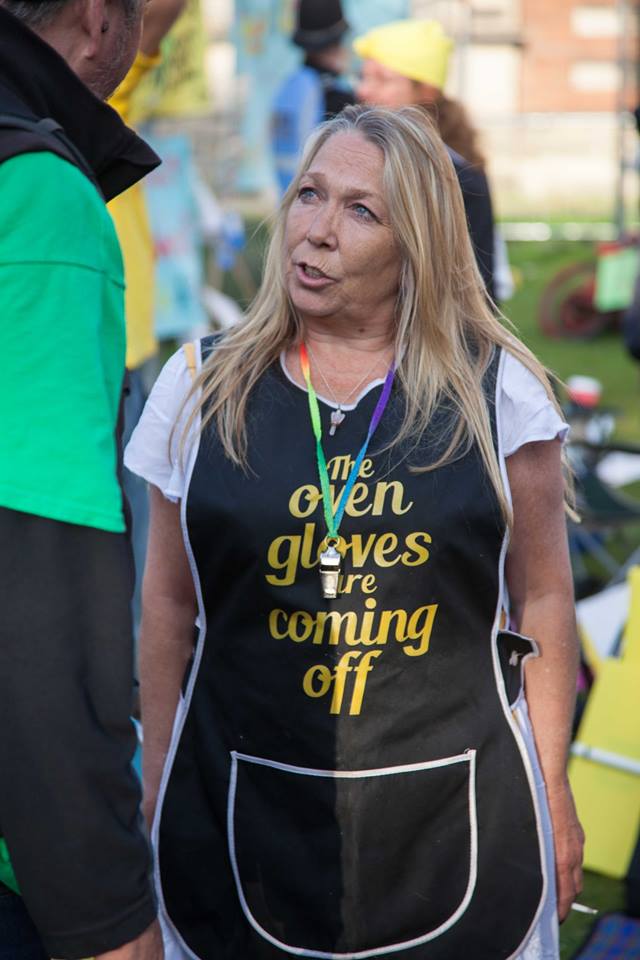 Tina Rothery
Candidate for Co-chair
Green Party Women is destined to be a powerful and effective group within GPEW and I'd love to be on the committee that makes that happen. I'm running for the position of Co-Chair and if elected, would seek to grow our membership and create a powerful lobby of women; able to stand strong and campaign on key issues for women… but more than that, to work AS WOMEN on a whole host of issues that matter to everyone. My experience as a climate activist fighting fracking, taught me a lot about the power that women bring to campaigns and I'd love to harness that vitality and unity. As well as effective climate campaigning, GPW would be a bold, beautiful part of what will lead voters to vote for GPEW; bringing our members to higher visibility through local campaigns across the regions. GPEW is the only OPPOSITION to the all the other parties that would NOT prioritise the climate emergency, and with an ever more authoritarian Tory government, it has never been more important that there is a genuinely 'Green' party and that it comprises powerful groups. GPW has so much potential and I believe I could help 'tap' it.

Julia Lagoutte & Alex Geddis (job-share)
Candidate for Secretary
Julia: Hello! I'm 30 and based in Bristol. I've been involved in the party for about 10 years - supporting general election candidates, running social media accounts, working for an MEP, and now sitting on the Green Party's executive committee. I've got minuting and chairing experience. Women's empowerment has always been close to my heart - and I want to push for it both inside the party and outside. I've been on Green Party Women committee since 2019. I'm used to working collaboratively towards common goals, and am organised and hard working.
Alex: Having been secretary of Bristol Green Party management group for three years, I believe that I could bring the knowledge and skills gained to this role. I am an active member of Bristol Green Party, including, as a campaigner in our Action on Climate Emergency group and this year, have taken on the co-role of Equality and Diversity Officer. We would like the Green Party to once again have a vibrant and active women's group that can support women as candidates and activists internally and make the case for the party externally. If elected, we'd look to bring together all women within the GPEW, in particular those women whose life choices are limited and their voices often unheard, including women with caring responsibilities, women of colour, women with disabilities and those who have missed out on educational opportunities. We're based in Bristol and would work well together and would be grateful for your vote!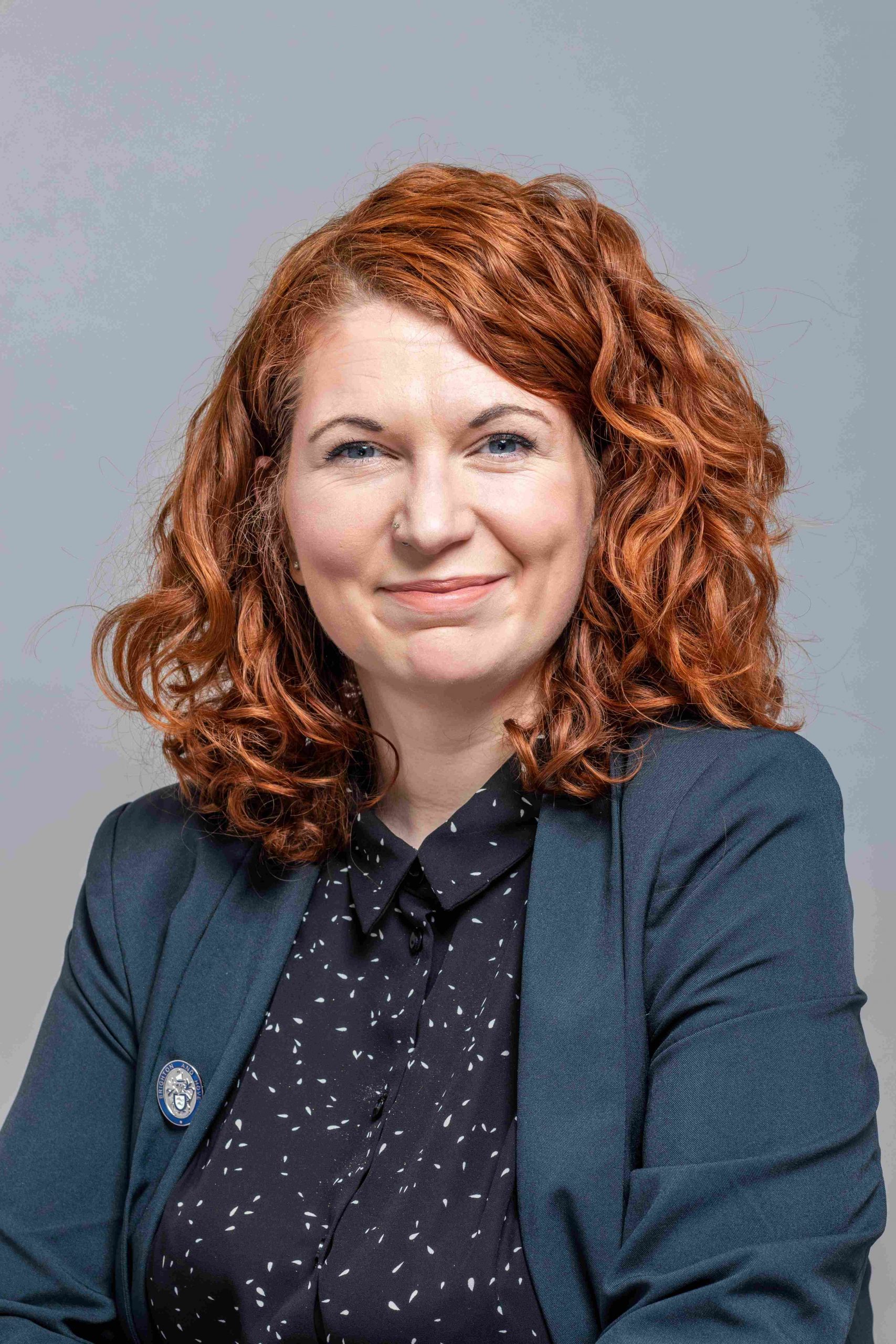 Hannah Clare
Candidate for Secretary
I often groan that in mixed gender meetings, it's never men who volunteer to take the minutes. It's an effective way of ensuring that a man does them (which I recommend if you too are sick of it!). But when I can't convince a man, I do then end up doing them myself. Luckily I am a quick and efficient typist which I believe will make me a brilliant secretary for Green Party Women. Although the secretary role is primarily about supporting the committee with administrative tasks, I'd like to support with the work that matters. It's really crucial we have a strong and focused voice standing up for women and marginalised genders both within and outside the Green Party; and that we are an inspiration and support for more women to participate in elections. I am an experienced campaigner and currently Deputy Leader of Brighton & Hove City Council, having been elected in May 2019. Since joining the Green Party in 2013, I've had many roles in the party including in the Young Greens, regional and local parties, Association of Green Councillors and Equality & Diversity Committee. I can bring this experience to this role.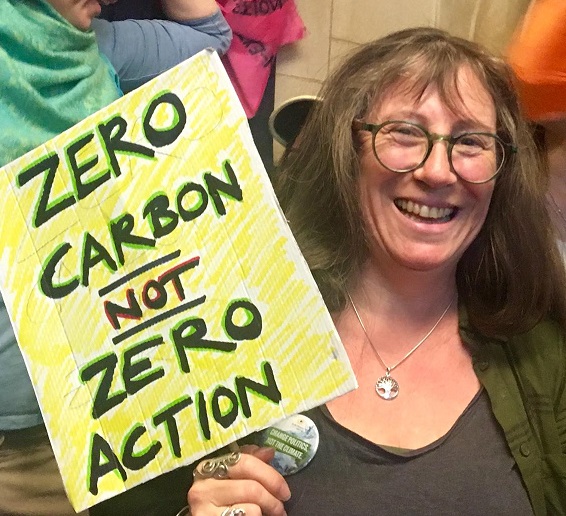 Elise Benjamin
Candidate for Membership Secretary
Who am I?
Founder member of Green Party Women. Former City Councillor (15 years) and Lord Mayor. 33 years of active Green Party membership including, AGC Chair (3 years); AGC Political Committee rep (5 years); former national spokesperson; GPRC; Conference press office, elections coordinator; MEP support staff. I'm also a founder member of Green Party Trade Union Group, Green Left and AGC, and am currently Comms Officer for Jewish Greens and a member of the Equalities and Diversity Committee. I have represented the party at public meetings and spoken at many demonstrations, and also missed becoming a South East Region MEP by 0.04% in 2019! As a City Councillor, representing a socially and ethnically diverse Ward, I dealt with a lot of casework from vulnerable women. I was also a Council appointed member of a local family centre and a primary school governor.
What can I offer Green Party Women?
Extensive experience of the party, administrative skills including managing membership and databases, an understanding of how to support and empower women as party members, and someone who is willing to stand up and be heard.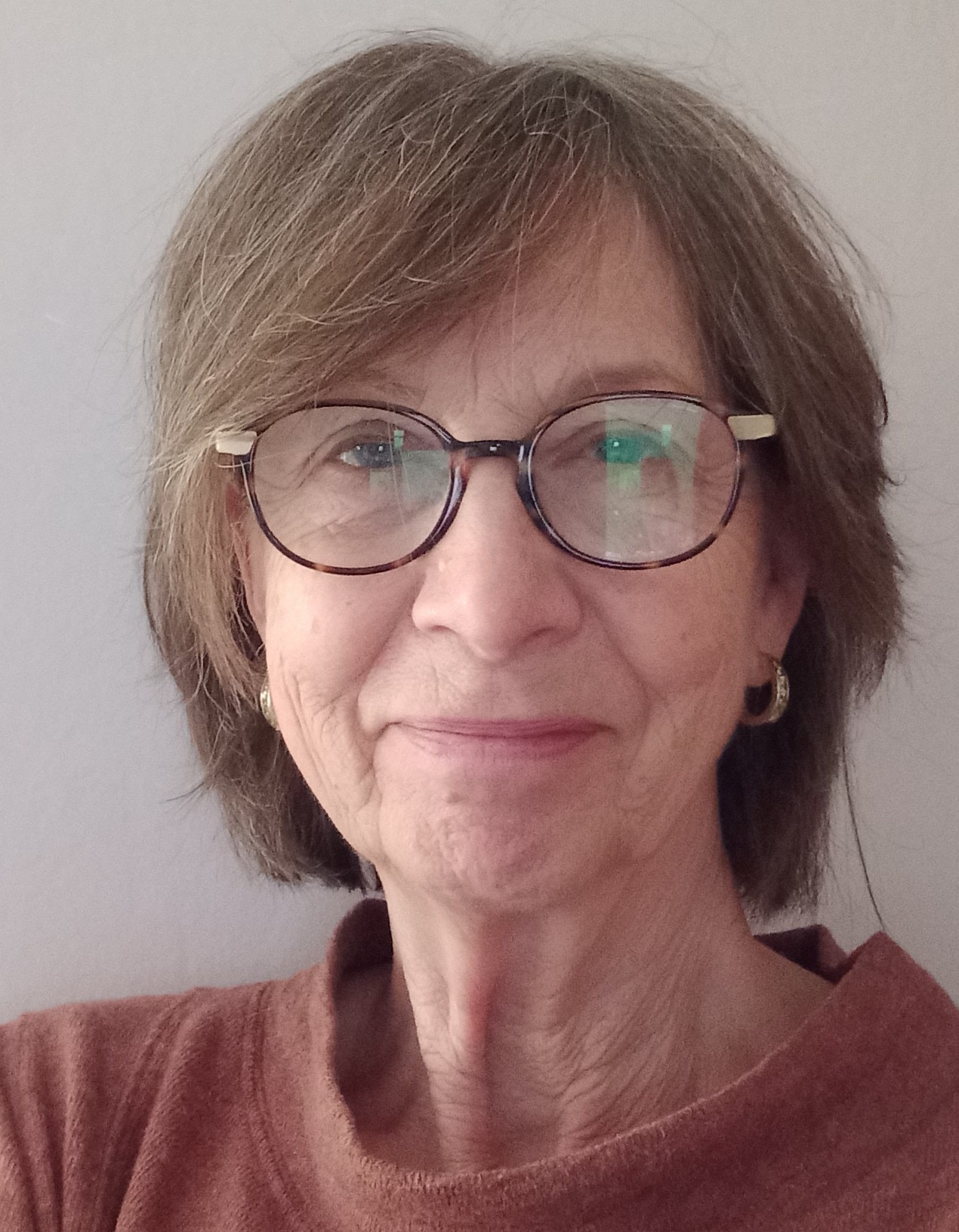 Nicola Watson
Candidate for Treasurer
 I am standing for the post of Treasurer because I have skills and experience in administration and feel that this is the best way I can contibute to Green Party Women. I served one term on the Committee in 2019 as Treasurer during which time I opened a Bank Account and started putting the finances in order. I very much want to continue this work and help with fundraising so that GPW is able to help women who are currently excluded by lack of money. A longstanding member of GPEW, I have served on the Executive and Regional Council. I am an active member of my local party - Lincoln. The Green Party has more members than ever, and is increasingly making an impact in national politics. However, I feel that we have lost some of the principles that made us different - and better. We must include all the women in the Party and show them that, whoever you are, wherever you live, whatever your background or education, there is a place for you in the Green Party. Lockdown showed us the potential of Zoom for networking, training and social events. No-one should feel excluded.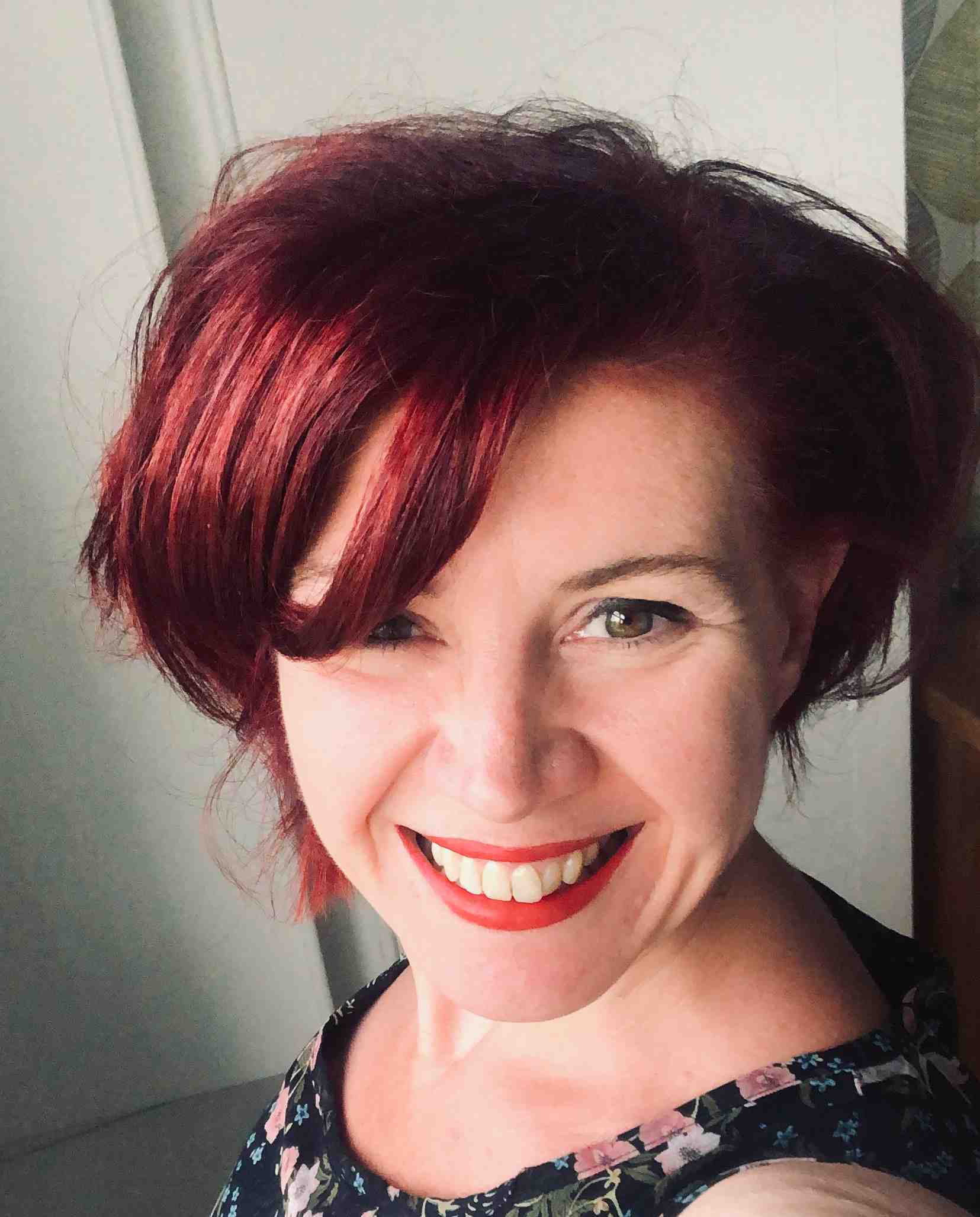 Vinnie Wainwright
Candidate for Treasurer
I am Vinnie from Bristol and I am delighted to be standing for Treasurer of Green Party Women. I joined the Green Party in 2014 as a new mum and feminist and have happily given the time I have to supporting our successful ward and city campaigns. I've become well known locally for leafletting and talking to voters with a baby in a sling! I'm now a Ward Coordinator in Bristol West and, as my children have now started school, I would love to have your first preference vote and share my rich experience to support the work of the Green Party Women committee in removing the barriers preventing more women and non-binary members being active and getting elected. I'm a former Assistant Head Teacher in large secondary schools and am a very experienced charity treasurer and trustee. I'm so proud that colleagues describe me as clear-minded, trustworthy and compassionate, always considering issues from a range of perspectives while maintaining awareness of regulations of financial governance. My accounts are impeccable and transparent and I have successfully managed 6 figure budgets through recent economic turbulence by putting people and strategic needs of the organisation at the heart of every single decision.
(x 3 positions available)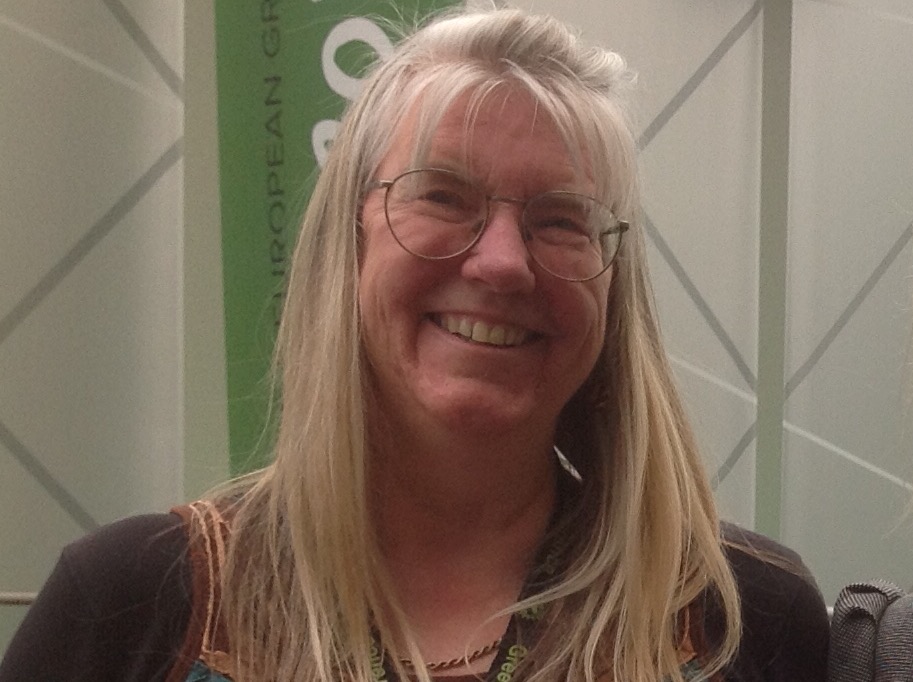 Mandy Vere
Candidate for Non-portfolio Officer
I joined the Green Party in 2020, having been a lifelong environmentalist and feminist. As a bookseller, I have spent my working life in a women's cooperative running 'News from Nowhere' radical bookshop in Liverpool, and organised many Green Party Conference bookstalls. I lived for 22 years in a women's housing cooperative. My campaigning work has included Women in Prison, anti-militarism, Section 28 and Irish solidarity. I am a bisexual, Northerner, mother and nana. If elected I would love to contribute to a vibrant, active group of women improving women's rights within and outside the Party. I believe the Party needs far more action on issues of class, race, poverty, internationalism and violence against women. I would love us to use the expertise of Green Party women to learn from the Greenham Women, the Anti-Fracking Nanas, and women's environmental struggles worldwide, as well as building support for women via common interests such as music, maternity, birding and books. I would also like us to challenge Party structures to include and advocate for the rights of women as a sex, along with all other protected characteristics which affect women. My strengths include listening, reliability and belief in the power of women.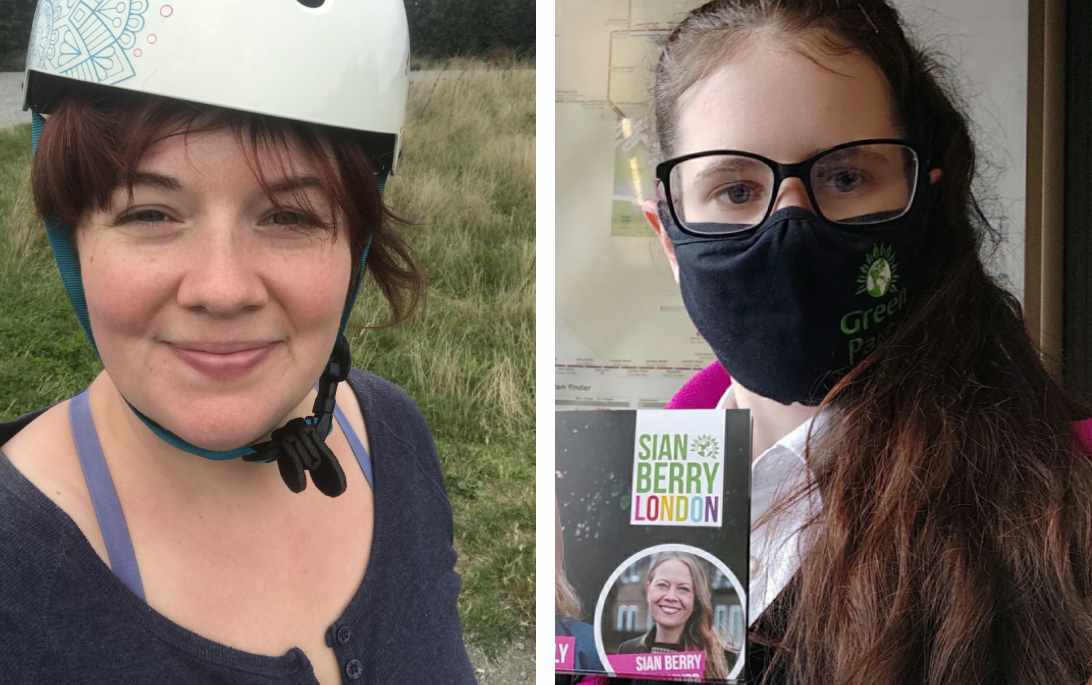 Meg Sherpherd-Foster & Natalia KUBICA (job-share)
Candidate for Non-portfolio Officer
Meg is an enthusiastic, fresh face to the party who has taught in challenging schools in deprived areas of both England and Wales. She now home educates her three young children while working as a company director. An experienced team captain, webmaster, event organiser and team manager, as well as international referee and GB coach, Meg is the current regional chair for her sport. In 2009 she won a 'Local Hero Award' and in 2011, an England Fencing volunteer's 'Bronze Medal'. She has a diploma in photography and helps manage a bookclub for local mums in Maidstone. Meg is keen to support and empower women and is particularly interested in intersectional feminism, as well as dismantling unnecessary barriers. She was diagnosed with CFS/ME in 2006.
Natalia is an experienced political campaigner and organiser, particularly around climate justice. Since joining the Party 2 years ago, she has been active in her local party and started a Green Party society at her university, which she is currently Acting Chair of. A lifelong proud feminist, Natalia is also on the Young Green Women committee. As a young disabled woman studying a science degree in a very heavily male-dominated course and university, she is acutely aware of the underrepresentation and often blatant misogyny that women experience.
As a Non-Portfolio Officer, Meg and Natalia would work to support and empower women within and outside of the Party and ensure that Green Party Women is the successful and intersectional women's group the Party needs and deserves.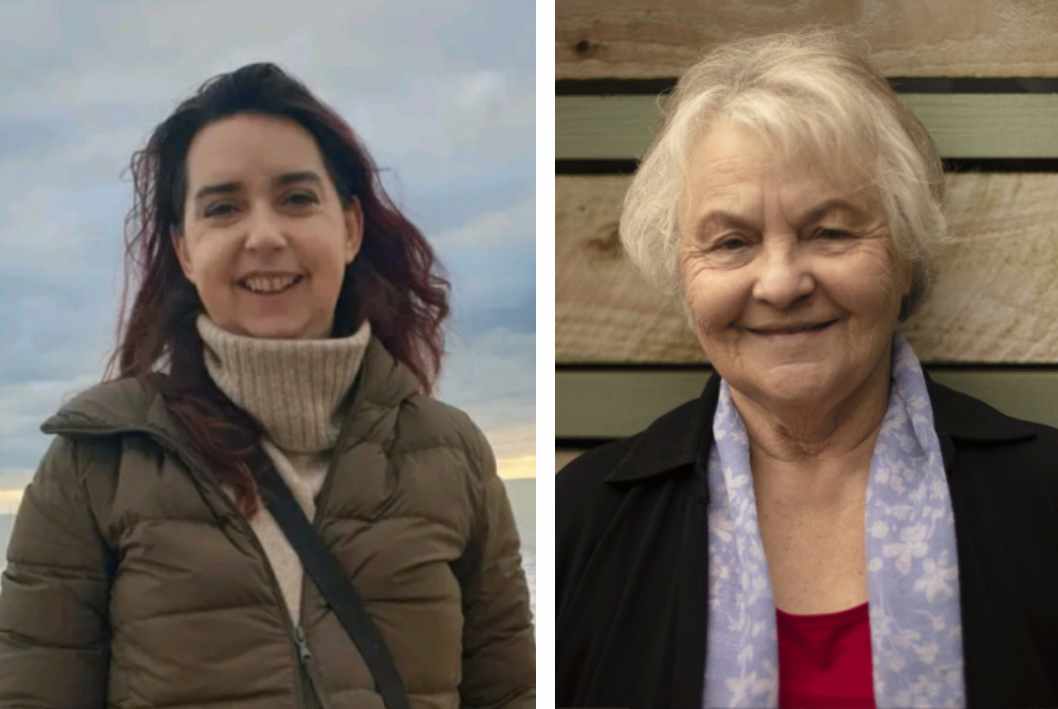 Lucy Watson & Nicole Haydock (job-share)
Candidate for Non-portfolio Officer
Lucy Watson: I bring an 'experienced-in-being-marginalised' voice to the table, being lifelong disabled, non-gender conforming, a survivor of domestic violence, middle-aged and a single mother. I've a non-hierarchical, open-minded curiosity about diversity of all kinds (even when I don't agree), believing it to be crucial to a healthy environment, likewise advocating for biodiversity being the healthiest, most beneficial-to-life state of nature. Green Party women are, and should be a richly diverse group of women with a broad wealth of experience, and I'd love to help unify the group on issues we have in common and help us lead by example, and working with you all to continue harnessing the crucial power and capability women have in shaping the GPEW for government. 
Nicole Haydock: A committed feminist of the first generation, active trade unionist in higher education and social housing and a single mother too, I joined the Green Party in 2009. I served as Local Party co-ordinator for 9 years and North West representative on the Green Party Regional Council for 4 years. In anticipation of the 2017 Mayoral Election, I set up Greater Manchester Green Parties Forum. If elected, I will press on for further innovative solutions – such as the online voting conference facility - to amplify the voices of our hard working Green Women from the grass roots across all the party's decision making processes. As for new "Party Structures", I am in favour of a non-hierarchical co-operative model with a decentralised federal system of governance.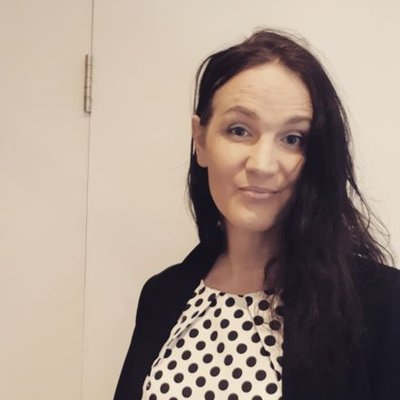 Adi Daly-Gourdialsing
Candidate for Non-portfolio Officer
We all have something precious to contribute as we work towards a fairer and safer society for women, girls, and non-binary people. With this in mind, I'm standing for Non-portfolio Officer on the Green Party Women committee. I believe that a strong, inclusive, progressive Green Party Women is critical to ensuring global social justice where every woman, girl, and non-binary person, can live their lives without fear or violence and as happy, healthy people. I first experienced the power of Green Party folk when working on the two last general election campaigns in Lewisham East. I was inspired by the strength of conviction of the candidate and those helping her, especially women and non-binary members. If elected I'd like to see Green Party Women become a valuable resource for women and non-binary members standing in elections, and help grow our campaigns. I have experience of social justice campaigning including as chairperson of the Ella Roberta Family Foundation - a child asthma charity, board member of both Crystal Palace Sports Partnership and Athletics Pride Network, and senior member of a transgender healthcare provider. It's this experience I'd bring to Green Party Women and would be truly honoured to receive your vote.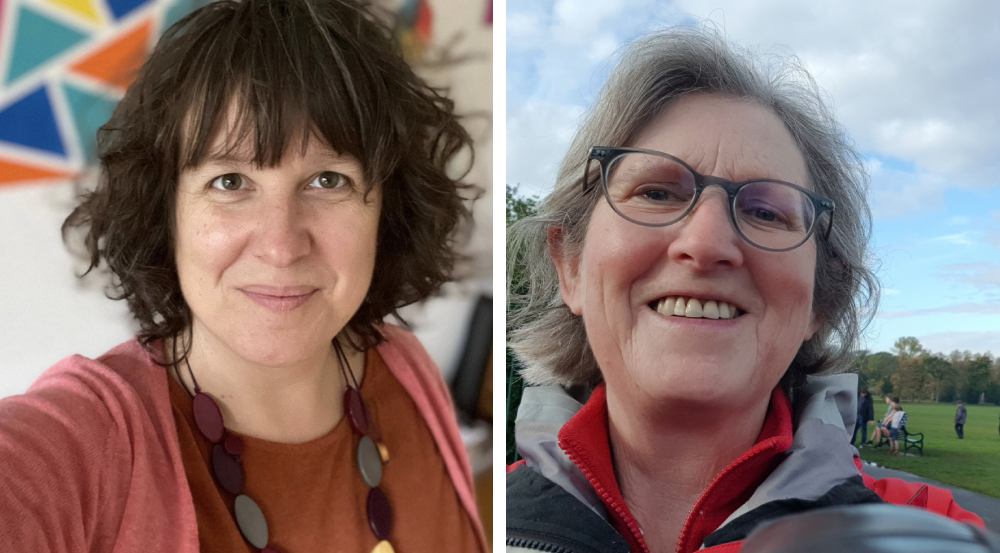 Zoe Hatch & Moira Dunworth (Job-share)
Candidate for Non-portfolio Officer
Zoe Hatch: The principles of fairness and equality are at the heart of the Green Party - not least when it comes to championing Women's Rights. We are the most progressive party in the UK and I am proud to fight for our progressive policies. To be a truly dynamic force we need a strong and dedicated committee at the heart of Green Party Women. I would be honoured to use my Internal Communication skills and my experience as a member of GPEx to give women in the party a clear and coherent voice. When Women come together we are a powerful force for change. If elected, I would relish the chance to be part of the next step in our journey.
Moira Dunworth: Growing up in Ireland in the 1950s and 60s I have always been a passionate supporter of social justice and human rights. That we even still need Green Party Women is a sign of how much work remains to be done. I would like to be part of making GPW stronger and more effective within the Party. I would bring considerable expertise in organisational systems, structure and procedures to this role. I would like to help to strengthen GPW so that our governance processes match our values and support us in fine-tuning and then achieving our aims with the Party.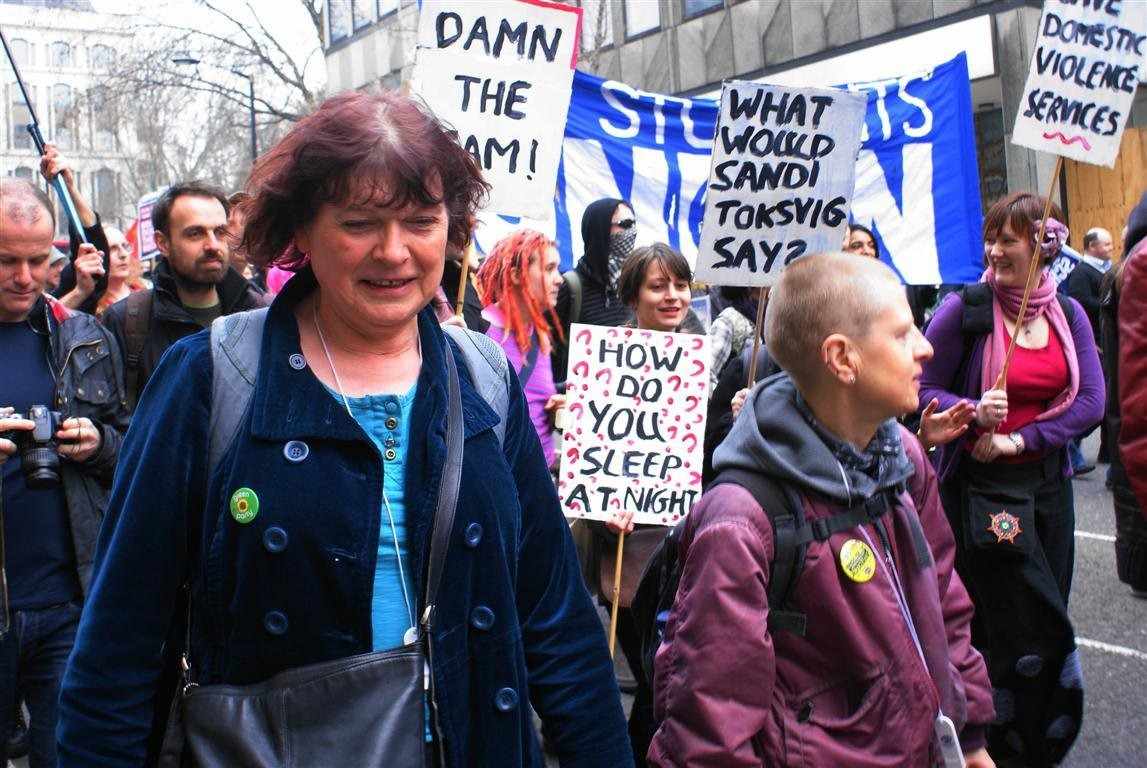 Valerie Remy
Candidate for Non-portfolio Officer
My name is Valerie and I am standing for the role of Non-portfolio Officer.I see my role as being in a supporting capacity. I have, to be sure, been a feminist and a Green for many years and have been part of more radical movements and campaigns, including those with Sisters Uncut, campaigns around abortion rights, supporting strike action by mainly Asian women for union recognition and helping run events organised by a trans- and nonbinary inclusive women's social and cultural cafe, It is this accumulation of experience that I would hope in all modesty to be able to contribute to Green Party Women as an officer without portfolio with a focus on campaigns. I have been impressed by many and feel privileged to be acquainted with so many fellow Green members who are working to see Green Party Women become a powerful engine behind social justice campaigns and getting more women and nonbinary members elected. I feel particularly passionately about the Party being instrumental in campaigning for a law against misogyny and for an annual Women's Day of Remembrance to commemorate the lives of women and girls who have been murdered.
Francesca Crichton-Earl
Candidate for Non-portfolio Officer
I am a new party member and would love to be active in the party. I am a non driver so reliant on public transport for journeys. I am 78 years old and have time to devote to whatever is needed and would love to participate.